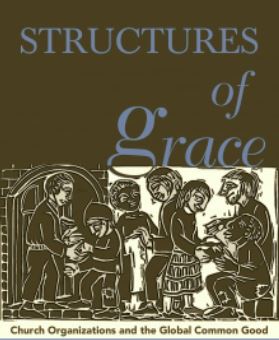 Since taking office, Pope Francis has profoundly reminded the church about the Christian vocation to work for a more just, equitable, and sustainable world. This task, he insists, becomes all the more urgent in the face of contemporary global challenges such as climate change, inequalities, the refugees crisis, and the passive attitude that he describes as "the globalization of indifference." In Evangelii Gaudium, Francis makes this task clear:
"the Gospel is not merely about our personal relationship with God. Nor should our loving response to God be seen simply as an accumulation of small personal gestures to individuals in need, a kind of "charity à la carte", or a series of acts aimed solely at easing our conscience. The Gospel is about the kingdom of God (cf. Lk 4:43); it is about loving God who reigns in our world. To the extent that he reigns within us, the life of society will be a setting for universal fraternity, justice, peace and dignity. Both Christian preaching and life, then, are meant to have an impact on society. (180)"
But what is the best way for us to have a positive "impact on society?" How can any of us ever have an impact on destructive attitudes and social arrangements, what the Catholic tradition describes as "structures of sin"?
Thankfully, this is not the whole story. There are ways that people and communities can take a stand against systemic violence and preventable death. In the face of structural poverty, indifference, and dehumanization, there are profound experiences of compassion, justice, and charity. Inspired by the Holy Spirit and the gospel mission, Christian social movements and church organizations, in many forms, are among the most active groups involved in the promotion of justice, peace, and the integrity of creation. Though not without their problems, these agents are positively shaping the lives of millions of people and in turn the life of the church.
A closer look at Christian social movements raises several theological and ethical questions that rarely get much attention by scholars, church officials, or social activists:
What is the theological significance of Christian social movements and their organizational structures?
Are there any resources from theology that can aid social movements as they seek to live out their mission in a rapidly changing world?
How does the experiences of Christian social movements shape our understanding of the nature of God, the nature of the church, and the nature of ethics?
In Structures of Grace Kevin Ahern offers a response to these questions as he profiles Catholic organizations and Christian social movements from around the globe that embody God's grace as they seek to confront and overcome the sinful structures dividing the human family today.
A theologian and leader in several international Catholic networks, Dr. Ahern sheds light on the mission, theology, and ethical issues facing Christian social movements through a comparative analysis of three very different case studies:
Jesuit Refugee Service
The Young Christian Workers
Plowshares
Drawing from theologians, social scientists, and the three case studies, Dr. Ahern examines how God's grace is operative in these and other movements working for a more just and sustainable world for everyone. A deeper theological awareness of Christian social movements, he argues, constructively highlights several practical and ethical questions that are relevant to any Christian organization seeking to embody the gospel in an unjust world.