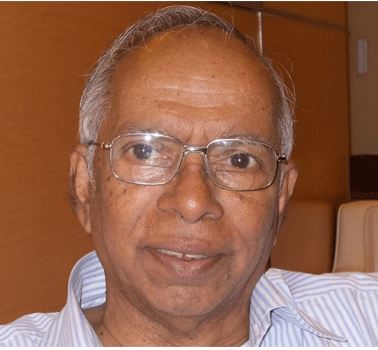 Pope Paul VI visited Mumbai, India, in 1964, for the Eucharistic Congress, as he walked down a park, with Fr Eustace D'Lima and others,they kept talking to the Pope. He suddenly stopped and said, "How indifferent can you all be?" And he added, "Are you not struck by the overwhelming poverty of the people?" Massive poverty of India and other Third World countries was well known to them so much that they passed by the poor without even noticing the poor.
It is the same with various phenomena that we encounter, beggars at street traffic lights, street children sleeping on the sidewalks, Tuberculosis patients coughing at railway stations, crippled folks trying to cross the street without any help, migrants and refugees needing shelter and food. and so on. There is need to stop being indifferent to the suffering of the poor and taking some action.
Pope Francis has challenged us to rise up from our slumber and help people in dire distress. Works of Mercy cannot be delayed any more. They have to dished out immediately. We have to dirty our hands and feet to reach out to people in desperate situations. The Shepherd has to be close to the sheep.
There are numerous examples of indifference but few examples of people who are touched by the sufferings of others and respond positively by helping them. India – in fact, any country – are full of people needing compassion but it took Mother Teresa of Kolkuta to respond to the most destitute people. She began her congregation, Missionaries of Charity, to devote themselves to Works of Mercy.
Fr Desmond Desouza Indian Redemptorist told a gathering, for the Jubilee of Archbishop Vendargon, in Port Dixon Malaysia, in 1982, "All of us saw the people of Kolkuta, but Mother Teresa, felt the nudge of the Holy Spirit, and hugged the suffering humanity there and brought them to her home to clean them, bathe them, heal them, feed them, look after them."
Different people have fought this indifference and have made a real difference in the world. I will cite a few examples I have known and they have made a big difference in the world.
The first example I will give is of Sr Ruth Pfau a German Nun of the Society of the Daughters of the Heart of Mary. She came to Pakistan in 1960 at the age of 31, and immediately decided to fight leprosy till it was conquered. She worked with the group Marie Adelaide Centre, Karachi, and was successful in getting rid of leprosy so much so that in 1996, WHO declared Pakistan free from leprosy, the first country in Asia to achieve that distinction. Her Works of Mercy are so well known that she got different high ranking Awards from the Pakistan government, the Order of Merit from the German government and the Ramon Magsaysay Award from the Philippines.
Another example is Good Shepherd Nun, Sr Michelle Lopez of Malaysia. Deeply spiritual she was moved by the plight of the victims of trafficking – girls and young boys. Victims caught in the vice of Prostitution needed a place of their own to go to. Fountain of Life Centres helped the prostitutes to get out of the evil and lead normal lives thanks to the work done by Sr Michelle RGS in Thailand, Cambodia and beyond to Myanmar. She easily could have been indifferent and talked about the evil of prostituition over meals. Now she decided something more drastic had to be done and she began from Pattaya, Thailand. Today, she coordinates the work with passion from Fountain of Life Centre, Cambodia.
Moving on from indifference to Mercy, there is the Pakistani Nun, Franciscan Missionaries of Christ the King, Sr Ruth works at Dara ul Sakoon, Karachi, with the physically and mentally disabled. A very challenging mission in Pakistan, she continues to work in her own humble way helping individuals, showing great mercy to the handicapped.
Although I have cited a few examples of outstanding work of Mercy there are millions who lead everyday lives, totally indifferent to those who need help.
Just in case you walk away thinking that only Christians do works of Mercy,  I must cite the example of a saintly Muslim who has made great impact throughout Pakistan. He is Maulana Edhi. Supported by his wife, Bilquis, he decided in 1951, to help all victims of accidents, bomb blasts, violence. Maulana Edhi helps any victim, whether he/she is a Shia or Sunni Muslim, Hindu or Christian. Any human being injured is provided services free of cost by Maulana Edhi and his whole entourage of helpers. Today he has more than 300 Welfare Centres all over Pakistan, hundreds of ambulances in different cities, free food kitchen Centres. He caters not only to men and women, Edhi also has a home for animals. Maulana and his wife Bilquis are very simple and holy.  Maulana Edhi's spirituality of serving human kind clearly indicates how holy he is and how much he deserves our praise.
What makes people move from Indifference to Mercy? To me it is a inner force that moves individuals to action. You can call it a conviction to act on the teachings of Jesus or you may term it conversion to follow Jesus by acting on his Command of Love. "Love one another as I have loved you." Some may decide to move into social action, especially by joining struggles for justice. Mercy, Charity, Justice – some form of action is needed. Being indifferent to suffering humanity must come to an end.
Philipa Hitchen quoting Pope Francis for Catholic News Update Asia, June 15, 2016, under the title "Praying for our enemies can heal our hearts" says, "May the Lord give us grace to pray for those individuals who hurt and persecute us." "The power of prayer," the Pope said, "Will do two things: it will change that person for the better and it will make us become more like children of our heavenly Father."
The challenge to do more acts of Mercy is always present all over the world. We have to break the shackles of indifference and act now.