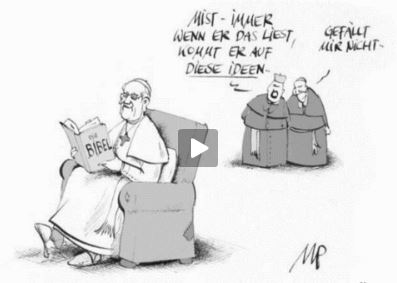 With his last book "Auslaufmodell – Where pope Francis drives the church?", Dr Paul Zulehner  proposes a pastoral theology essay with a collection of papal caricatures. Some of them are available on his website homepage : www.zulehner.org
 – Blast! Whenever he reads it, he always gets these ideas
– I don't like that!
– C'est à chaque fois qu'il lit ça, qu'il lui vient ces idées…
– Ouais, ça ne me plait pas !