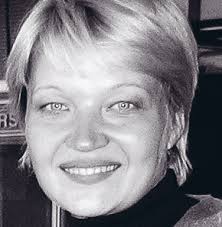 3 years ago at the World Assembly of the Christian Life Communities in Lebanon there were discussions about the increasing global issue of refugee and migration crisis. At the time in Lebanon, there was approximately 25% of all the inhabitants – refugees, mainly from Syria. Father General Nicholas Adolfo SJ, which is both general of the Jesuit order and ecclesial assistant, has underlined the necessity for CLC to address the issues of migration and refugees in our ministry.
The CLC Europe has developed and implemented of the joint project, whose main objective were:
– transfer of experience and knowledge;
-to take a look at this issue from the different perspective;
– socialization and integration of asylum seekers;
– education and spiritual formation of CLC community and its volunteers
The project was implemented in the Sicilian city of Ragusa. The project was divided into several phases and implemented from July 2015 until January 2016. Latvian CLC chose to participate in this project. My colleague Ieva Liede and me – we went for the last turn: December 2015– January 2016. We were together 10 participants from Italy, France, Portugal, Switzerland and Latvia. There were two project leaders: Laura Scaglia (CLC Italy) and Cesare Geroldi SJ. In addition, this process was possible because of collaboration with diocese of Ragusa and Fondazione San Giovanni.
It was also the beginning of my deep human and spiritual experience; also, it brought transformation of my own heart. I have felt certain emotional stress when we started our volunteers' service. I had to accept that God knew what he was doing, and it was not an easy path.
We got basics on EU migration policy, the fundamental principles of the reception of refugees and asylum seekers, the Italian model of welcoming asylum seekers and refugees, the types and functions of the centers.  
We visited three centers operated by the Fondazione  San  Giovanni. Canicarao – adult men's – outside the city, in the countryside, and in which there are more than 40 asylum seekers. Women and children center Mario Leggio – located in the center of the city that hosts 14 women and their children, as well as the young men center Carducci – hosting 30 guests. The staff whom we met and collaborated – they were very professional and educated people, who worked hard and with great commitment to care for these people and their need.
Italian people moved and surprised me very positively. We talked with locals and usually people, when we asked what is their attitude to the refugee crisis in Europe and Sicily, shared (I am using the citation from my conversation with one parishioner in Ragusa) that "…We do not know how it will end, but people understand that it is very important to help those who are in troubles. They are people like us and we must help them …."
Needless to add something else, but the experience that I have seen in Ragusa, urged me to appreciate this country, people and culture and the Italian Catholic Church, which has showed the greatest concern about these people who has become the victims of  global trafficking, wars and conflicts, ecological problems and global indifference. I suppose the truth is very simple – under any circumstances, the most important is to show humanity and mercy to one who need it most and keep faith alive.
Three of volunteers: I, Ieva and Maria from Italy were doing service women's center. This center hosts women from Nigeria, Burkina Faso, and one woman with two children from Eritrea. Several times a week Italian language teacher comes to teach Italian to asylum seekers. Some of women have been illiterate. Only in Italy, they started to learn to read and write.
Sometimes the certain atmosphere in this center and among the refugees surprised us. We never really knew what new day could bring and how it will end. Everything and everyone seemed to be very unpredictable. Our initial shock turned into the great sadness when we realized that it is, in fact, a deep depression, and because the consequences of the suffering and aftermath people experienced on their way to Europe and after arrival. Climate, so different from the African, cause many diseases, depression caused by feelings of insecurity and uncertainty – this is ordinary day of any refugee and migrant. In addition, very often, women who have entered Europe by refugee boats, have gone through "their hell of enslavement" and often they depression and trauma are much deeper and bigger than it is amidst male refugees.
Inhabitants of the male centers quite frequently face depression and emotional instability, too. Colleagues, who served in the young adult center, sharing their experiences, mentioned the fact that quite a many teenagers, who live there, suffer from a variety of psychiatric disorders, which only intensify facing the daily problems in Europe. Men in those centers meet also the similar problems, the only difference is that the men of migrant cultures tend to have higher ambitions and will of life, and have survival and adaptability skills much higher than women have.
This vulnerability of refugees and migrants is widely used by "the world of crime", that follows their way carefully (from trafficking refugees to Europe until their first failures in Europe) trying to engage them drugs, trafficking or prostitution. The story of today's refugees quite often is the story of illusion, dreams and fictional future that many turn into a harsh reality and hopelessness, because these people are stocked between the moral crisis of the modern Europe and political populism, lack of vision of better and more sustainable Europe and global indifference.
Among these refugees, I have seen also the happy stories about people who have survived a sea-crossing, acclimatization, and found a new home in Europe. These people, that we have encountered, are filled with gratitude, faith and optimism. It gives me personally some optimism and ensures that we must help those people and struggle for every rescued soul, and help people to rebuild their lives and express our solidarity with those who are the most vulnerable ones.