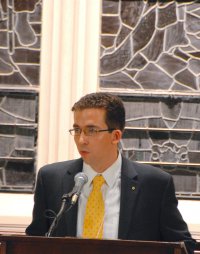 Often referred to as the church's "best kept secret," the Catholic social tradition offers instructive principles to engage the world through the lens of faith. An adequate understanding of the tradition and contemporary ethical debates is particularly important for those in ministerial and educational positions.
Grounded in the key documents of Catholic social teaching, the writings of contemporary social ethicists and the experiences of the church today, this course will provide an overview of Catholic social ethics in four parts:
the sources of Catholic social ethics;
the role of the church in politics;
three pillars of Catholic social ethics;
key themes in social ethics.
"No less important is the commitment to use the Church's social doctrine in the formation of priests and [lay ministers} who, in the context of their preparation for ministry, must develop a thorough knowledge of the Church's teaching and her pastoral concerns in the social sphere as well as a keen interest in the social issues of their day." Compendium, #533