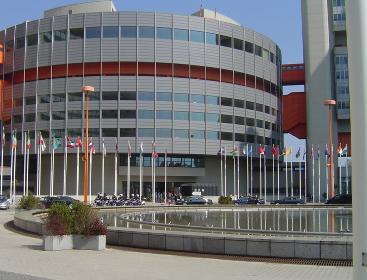 The Vienna International Centre houses the UN Office in Vienna, the UNODC (UN Office on Drugs and Crime), the UNIDO (UN Industrial Development Organization) and twelve other members of the UN family. NGOs having consultative status with the ECOSOC have access to UNODC.
UNODC (UN Office on Drugs and Crime)
It addresses the interrelated issues of drug control, crime prevention and international terrorism. The political and decision making bodies are the functional Commissions of ECOSOC on Narcotic Drugs and on Crime Prevention and Criminal Justice.
They deal with drug abuse, illicit trafficking of drugs, transnational, financial, cyber-crimes, corruption, human trafficking, gender based violence, etc. and promote f. i. prevention, good governance, the rule of law, efficient criminal justice systems, sustainable development, health issues, human rights.
The monitoring bodies are the International Narcotics Control Board, the Conference of Parties to the UN Transnational Organized Crime Convention and the three Protocols, the Conference of Parties to the UN Convention against Corruption
The UN Congress on Crime Prevention and Criminal Justice, quinquennial, brings together high level politi-cians, experts, scientists, practitioners and NGOs and gives an impulse to the Commission.
Non Governmental Organizations
Parallel to the two Commissions NGOs have established two Committees:
The Vienna NGO Committee on Narcotic Drugs supports the work of NGOs with the UN system on interna-tional drug policy, to improve policy, strategy and practice in the UN drug control system.
The Vienna Alliance of NGOs on Crime Prevention and Criminal Justice provides a framework for dialogue and two-way exchange of information and consultation between the UN and NGOs and supports the work of the UN in the area of crime prevention and criminal justice. It has significantly contributed to Conventions and was successfully involved in standard setting.
For 25 years Pax Roman has been an active member of both Committees and has been closely cooper-ating with the International Commission of Catholic Prison Pastoral Care.