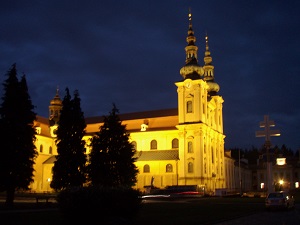 The conference is organised by the Czech "Hnutí křesťan a práce" ("Movement Christ and Work") and EZA ("European Centre for Workers' Questions") with the support of the European Union.
Velehrad is an important pilgrimage place in South Moravia in the Czech Republic. Cyrillus and Methodius, the Slavic apostles, are said to have preached there in the Middle Ages.
Pope John Paul II visited Velehrad in 1990.
program, reports and pictures:
http://www.hkap.cz/prilohy/velehrad_2014/html/program.html