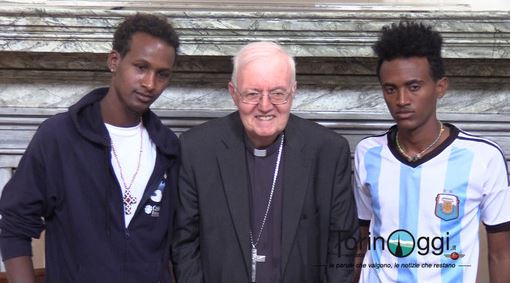 "I want to declare the willingness of the Church of Turin to welcome some of the families who are on board the ships Sea Watch 3 and Sea Eye": said the Archbishop of Turin, Cesare Nosiglia this morning, during the homily for the traditional People's Day. The diocese had already hosted two migrants from the ship Diciotti last September.
"It is a gesture – continued Nosiglia – that has a symbolic and spiritual meaning and is, at the same time, very concrete.
Symbolic because it seems to us extremely necessary, at this moment, to send out a precise signal to the Italian and other European institutional authorities on the meaning of reception. Spiritual, because I wonder, otherwise, how we can talk and preach about welcoming the needy, if then we do not put ourselves in a position to practice it.
And very concrete, finally, because we are talking about people: and every little effort in the direction of alleviating certain sufferings, certain discomforts, has great value, especially if we are not alone in dealing with the problem in these terms".
Origina text in "Torino Oggi"
Personnal comment:  when the so-called European Constitution did not include any reference to the Christian roots of Europe, as a practicing Catholic, I was pleased, for a thousand reasons, many synthesized in sharing the principle of secularism of the State. Today I am doubly happy with that lack of mention. Because so, at a time when I am ashamed not of being Italian or European, but of those who today represent Italy and many of the so-called European democracies (in this case, for example, that the landing was also denied by Malta, Spain, Holland and Germany makes me really think…), at least I can be proud to be Christian.