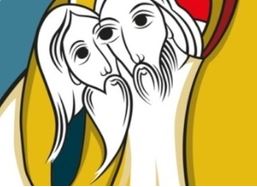 This material is intended to gather the thoughts of our communities on the topic of the plenary Assembly of Barcelona 2016, called "Indifference to the Mercy: What's our commitment?"
This document is a summary of the Papal audience, and it is mentioned centrally the "mercy" and the Pope interpellate us many times to get closer to a practical concept and non-theoretical about Mercy. Therefore, we have selected it to be analyzed in the local communities of our federations in the entire world. It will be available during the meeting in Barcelona.
Methodology.
This material must be analyzed as a group/community, during a meeting of your National Federation. After, send us your answers and some photos of your activity to our email: icmicapaxromana@gmail.com
The deadline is: 20th August 2016.
Process.
I.-Gathered in Community/national groups, all together read the document and then highlight 3 sentences
that most have called your attention. (only 3! And write them here bellow)
1.-
2.-
3.-
II.-then, respond to the following questions (short and concise replies)
a) What called us this text to?
b) What are the situations to which we are indifferent today in our community?
III.-CLOSING: (considering this quote from the Pope):
"The works of mercy are not theoretical subjects, but concrete testimonies. They oblige one to rollup one's sleeves to alleviate suffering"
C.-What concrete testimonies, on Mercy, which can we identify in our community of life?
D.-Front of our Barcelona meeting, How undertakes ICMICA (your own community) to make mercy something tangible?